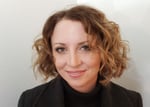 Jolene Baker
Senior Manufacturing Intelligence Specialist
Logical Systems, Inc.
A specialist in data intelligence and system integration, Jolene Baker enjoys investigating digital pain points for LSI's industrial clients and developing strategies that help to optimize business ecosystem processes and opportunity costs. Successful at improving digital workflow, performance, efficiency and scalability, she is PE licensed in several states including Wyoming, Colorado and Utah. She enjoys being technically challenged is dedicated to delivering results that exceed expectations.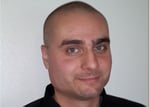 James Bronstein
Principal Engineer
Ghost Solutions

James Bronstein is a hands-on process/project engineer with more than 15 years of experience in chemical industries, including 12 years in the soda ash industry. Strengths include project management in research, design, and implementation of systems with aspiration, fluids, steam and condensate, combustion, controls, boilers, power generation and distribution, mass and energy balances, conveying, ductwork, spouting, steel structures, equipment customization and new process chemistry. He enjoys fieldwork, working with teams, and process optimization in a demanding and challenging environment.